CNR|Canine Nutrition Review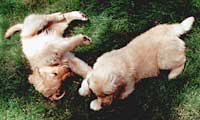 CNR|Canine Nutrition Review is an in-depth nutritional health journal covering important areas of canine nutrition considered vital to our companions good health and longevity. CNR is a quarterly publication that is written, edited, and published by Canine Nutrition.

How To Subscribe to CNR:

The annual subscription fee is $25 which covers 4 issues. If you are interested in subscribing, please email your name and address to CNR@caninenut.com and send your check payable to Canine Nutrition via regular mail to:

Canine Nutrition
Attention: CNR Subscription
375 Central Street
Georgetown, MA 01833

View an excerpt from Canine Nutrition Review.